Okay so my little Bababloo knows how I love to take pix, and how I take self portraits, she always come up to me with my phone, or a camera and pretends she is taking a pic of herself, she say "sheeeesh" (Cheese) haha. I just love it, but she is SO damn smart he will pose like I tell her and she will come up wither own poses. Well here are a few of the pics lol The ones in the big black tee is my tee shirt. I tied it in the back she loved it! and the orange I love that Hawaiian dress. when U see her like blowing up her cheeks, thats the pose she chose. IDK why but its too cute! enoy mijitas =]
Layin in the Shade
One of my faves <3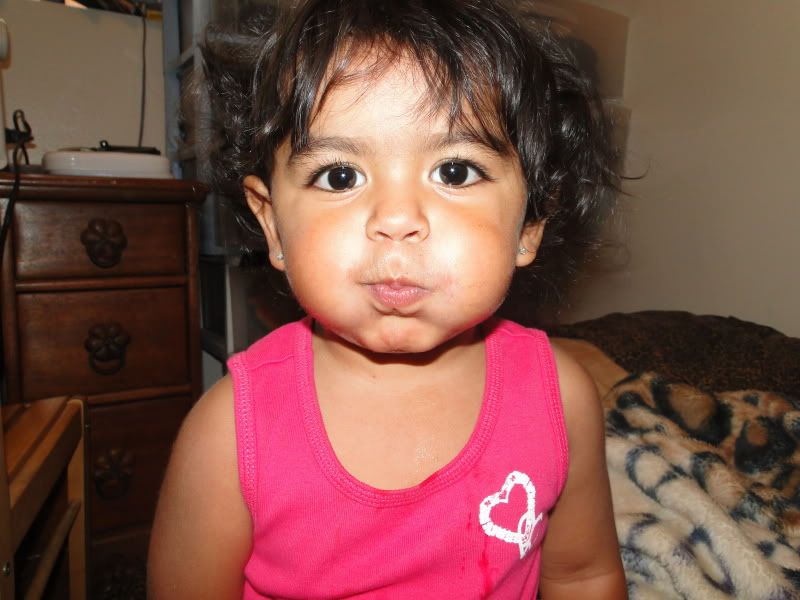 Shes hinting at me, that I need to loose weight!
I can't get mad at this face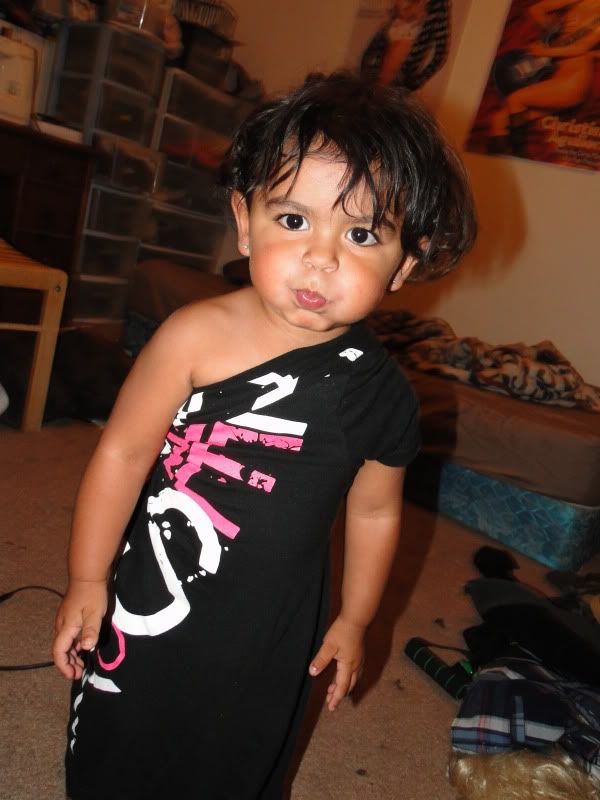 Her signature pose!
doing the Robot?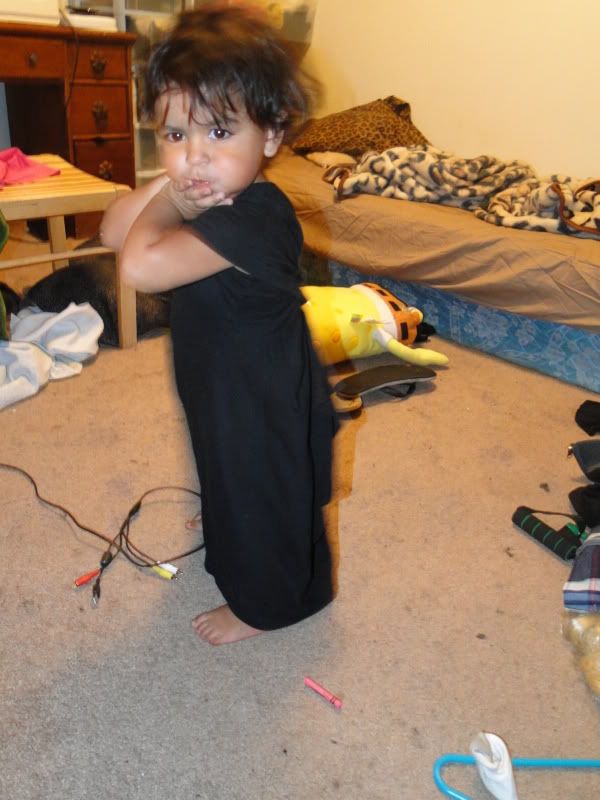 over the shoulder pose haha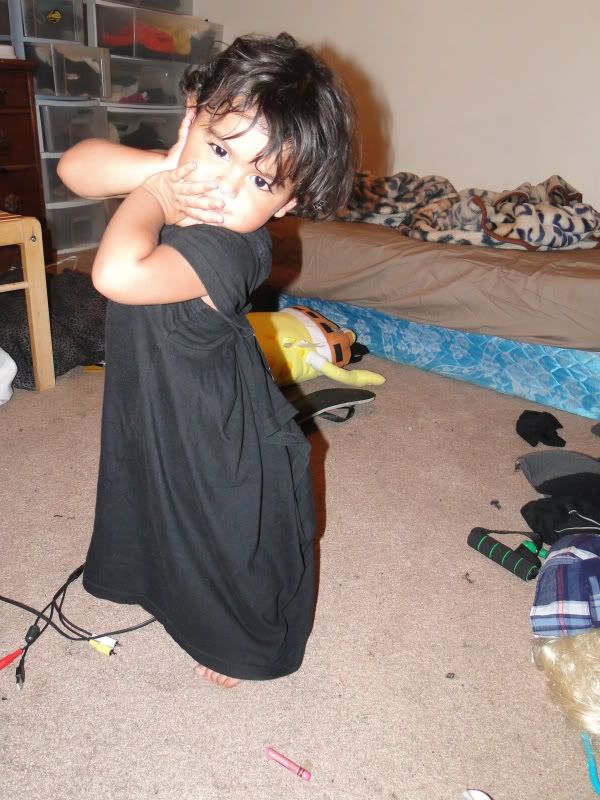 Look over my shoulder, I blow ya a kiss! can u handle, handle this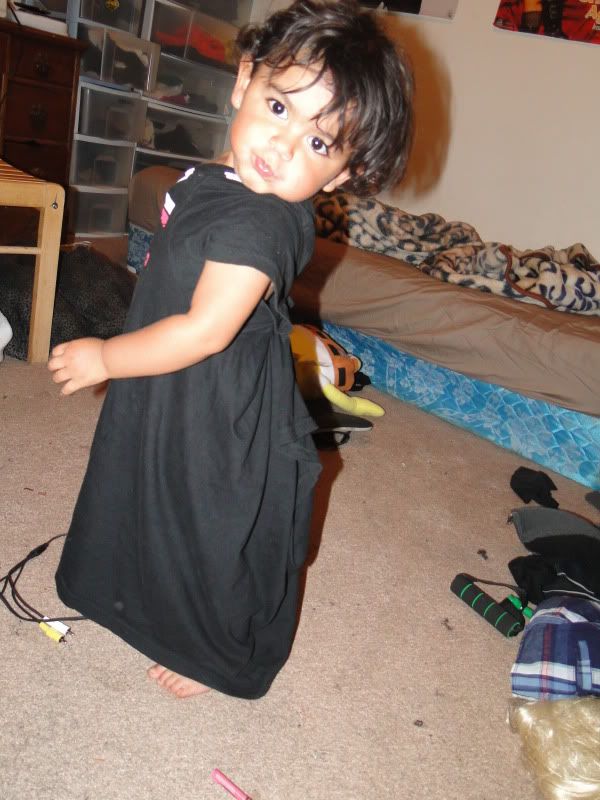 too cute!!!!!!!!!!!!!
Tyra pose!
doing the "Audrina Ceiling eyes"
and yes... I KNOW my room is a damn mess hehe. I get side tracked gosh!!!